I'm just a girl in the world
17th March, 2014. 4:32 pm. Happy St.Patrick's day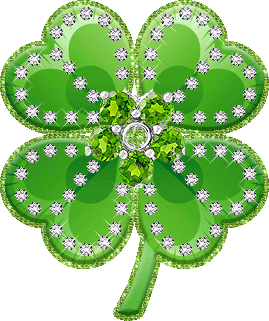 glitter-graphics.com
10th August, 2010. 1:51 am. Harry/Draco drabble

Title:All Night Long
Author:
lijahlover
Harry/Draco
Prompt:leo_palooza:Blow job
Rating:NC-17 for oral and language...
betaed by no one sorry for any mistakes..
Disclaimer:I would like to own them I'd make them do this all the time...

( Draco gasped as he arched up in bed a scream caught in his throat )
8th August, 2010. 3:15 am. Harry/Draco drabble

Title:Blow Job
Author:
lijahlover
Harry/Draco of coarse!
Word Count:100
Rating:PG
Disclaimer:I don't own them I wish I did.
betaed by no one mistakes are mine.

"Try it...You'll love it I promise"whispered Harry as he leaned in closer to Draco and teased his ear with the tip of his tongue. He felt Draco shiver and pull away.

Draco's cool grey eyes narrowed "How do you know I'll like anything muggle?"

"Mm-mm...well it's called a Blow Job and I know how much you love them."

"Bloody hell..Who would name a drink that?"

Harry chuckled,"No idea but trust me please..baby."

Draco smirked,"All right it looks good...I'll give it a go."

Harry slowly leaned over and licked the cream off Draco's lips.
8th August, 2010. 2:27 am. Harry/Draco poem!

Title:A Violent Storm
Author:
lijahlover
Pairing:Harry/Draco
Rating:G
Challenge:poetic_hp July's prompt:Storm


The cold rain lashed outside in a violent downpour;

Harry shivered in his sleep as the thunder crashed and

lightning flashed in the dark sky.

Harry inched closer to Draco, wrapping his husband's warmth around him.

He smiled as he drifted back to sleep, despite the harsh storm pounding outside.
17th May, 2010. 3:06 am. Harry/Draco drabble!

Title:Fun in the Sun
Author:
lijahlover
Harry/Draco
Team:Aurors
Challenge:dracoharry100:Challenge #159 - Drift, blue, sand, surf, towel, salty, sun, sail, sea shell, fishy, bonfire, picnic.
Word Count:100
Rating:G
Warnings:None just silly fun *g*
Disclaimer:I didn't make up these guys or they would have fallen in love with each other in the books... LOL!
betaed by no one sorry for that and I used every word of the challenge so forgive me if it's to silly.

( Read more... )
14th May, 2010. 9:07 pm. Domlijah drabble :)

Title:Harder...Please
Author:
lijahlover
Domlijah
Word Count:100
Rating:R for language
Warnings:Naughty talk(Or is it?) LOL ;)
Disclaimer:I'm not going to say they NEVER did this but I wasn't there they could have.
betaed by no one so sorry about any mistakes...








"Yes...God...Yes" groaned Elijah his head back with his eyes shut tight... "Harder...please" he begged.

"Anything for you love" purred Dom.

"Fuck...just like that."

"Like that baby?" growled Dom.

"Hell yes..don't stop ever" demanded a flushed Elijah.

"I love you being all demanding" whispered Dom as his fingers pressed into Elijah's skin.

Elijah quickly sucked in a deep breath as Dom's hands worked over his body,taking him over the edge, into pure pleasure,touch and need. "Never stop,never...Hey why did you stop?"pouted Elijah.

"So I can rub your other foot" winked Dom.
9th May, 2010. 1:09 am. Have a nice day today :)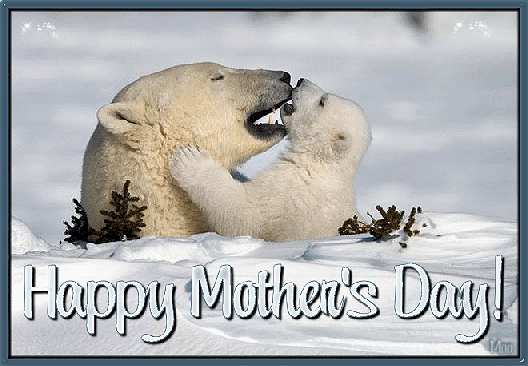 glitter-graphics.com
8th May, 2010. 1:45 am. Harry/Draco drabble

Title:Everyone Will Be There
Author:
lijahlover
Team:Aurors
Pairing/Characters:Harry,Draco and Pansy
Challenge:dracoharry100:Party
Rating:G
Word Count:100
betaed by no one sorry!
Warnings:None
Disclaimer:I only wish I owned them but don't *pouts*


"No... absolutely not under no circumstance will I..."

"Oh do shut up Potter" Interrupted Pansy quite rudely. "You are becoming a hermit and I'm tired of it...You will attend my party tonight and that's the end of our discussion."

Harry rolled his eyes,"Pansy" he whined"I'm not in the mood for a party tonight I'm to tired."

"Well if you insist...I guess you don't have to go" She paused. "Everyone will be there..."

"Everyone...just who is everyone,darling?" Inquired Harry.

"Let me see Ron and Hermione of course and Draco."

"Brilliant I wouldn't miss it."
27th January, 2010. 1:54 am. Harry/Draco drabble

Title:Bloody Draco
Author:
lijahlover
Pairing:Harry/Draco
Team:Aurors
Challenge:dracoharry100:Profile
Word Count:100
Rating:G
Summery:Harry observes Draco from afar.
betaed by no one sorry for any mistakes...I know I actually wrote something :)
( Read more... )
27th January, 2010. 12:33 am. Viggo/Elijah

This is a repost from 2008 :)


Title:So Beautiful
Author:
lijahlover
Viggo/Elijah
Rating:NC-17
Warnings:Viggo paints Elijah's picture and they end up in Viggo's bed. Oh there is no attempt made for any kind of plot *g*
Betaed by
mon_ami_runa


This is for two of my friends I met in NY love you both
summershobbit and
jade_baggins Summer made the wonderful banner...

( Read more... )
Back A Page